PacketCloud: a Cloudlet-based Open Platform for In-network Services
Background
The Internet was designed with the end-to-end principle where the network layer offered merely a best-effort forwarding service.
However, as the Internet connectivity becomes a commodity, more and more users and applications increasingly demand new functions and services to be added to the network, such as host mobility support, efficient delivery for frequently accessed content, on-path storage, or malicious traffic blocking.
PacketCloud ABC
We propose an architectural solution that integrates "cloudlets" into the Internet's routing infrastructure.
Our solution, PacketCloud, accommodates a distributed and elastic resource pool for in-network service providers.
The cloudlets are incrementally deployable. We do not require every router to have a co-located cloudlet. ISPs can choose suitable Point of Presences (PoPs) to deploy cloudlets, according to the user distribution and traffic patterns.
PacketCloud is compatible with different underlying network architectures, including clean-slate architectures like MobilityFirst, and conventional IP.
As an open platform, PacketCloud benefits both ISPs and third-party application/content providers.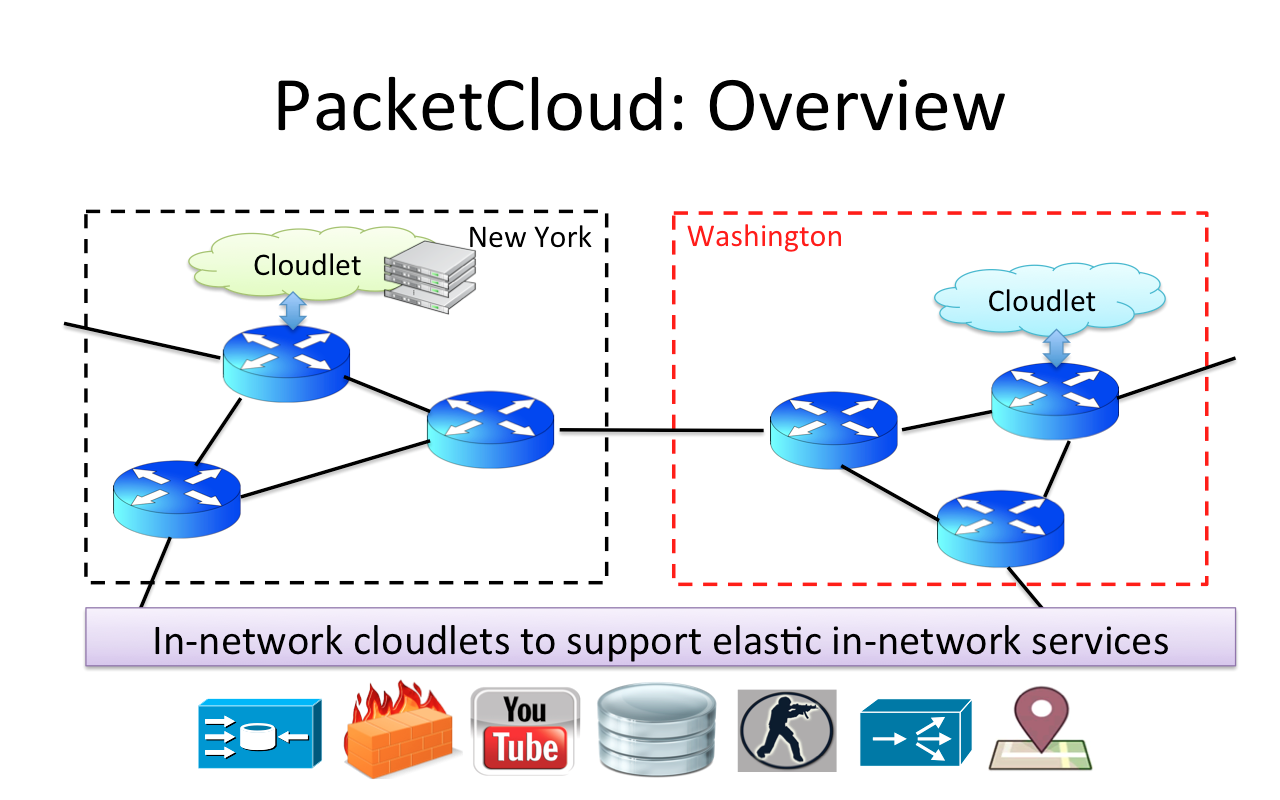 Publications
Yang Chen, Yu Chen, Qiang Cao, Xiaowei Yang. PacketCloud: a Cloudlet-based Open Platform for In-network Services. To appear in IEEE Transactions on Parallel and Distributed Systems (TPDS). (DOI: 10.1109/TPDS.2015.2424222) [PDF]
In Other Languages