Cross-site Linking in Online Social Networks
Background
Managing multiple accounts simultaneously could be troublesome for an OSN user. To improve the user experience, several mainstream OSN sites, such as Pinterest, Foursquare, SoundCloud, Quora, Google+ and Taringa, have introduced a "cross-site linking" function. This function allows a user to link his account on one OSN site to his accounts on other OSN sites.
This function can provide many viable benefits for OSN users. We list three of them here: (1) As a user might wish to publish the same content (e.g., a photo) on multiple OSNs, cross-site linking can make cross-site content posting very easy. (2) Cross-site linking avoids duplication in social connection establishment. (3) Cross-site linking provides more information of a user, beyond that stored on a single OSN site.
Major Findings
About 60% of Foursquare users have enabled the cross-site linking function. These users are more active than other users.
Adding contents to an optional field in a Foursquare user's public profile indicates a higher probability of activating the cross-site linking function.
If a Foursquare user has linked his account to Facebook, he will have a high chance to provide consistent information to both Foursquare and Facebook.
The use of cross-site information aggregation helps us investigate the gender difference in using Twitter. According to our analysis, female users publish and favourite more tweets than male users, while male users are involved in more public Twitter lists.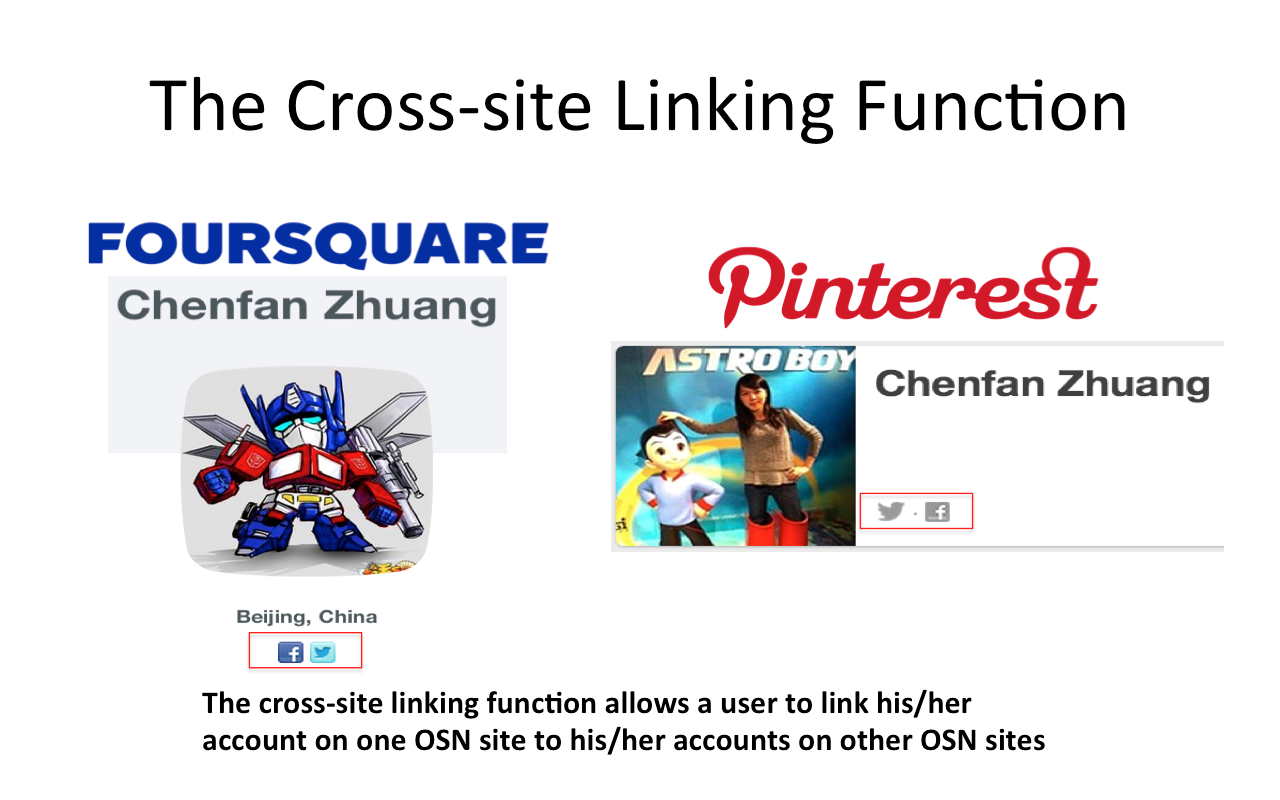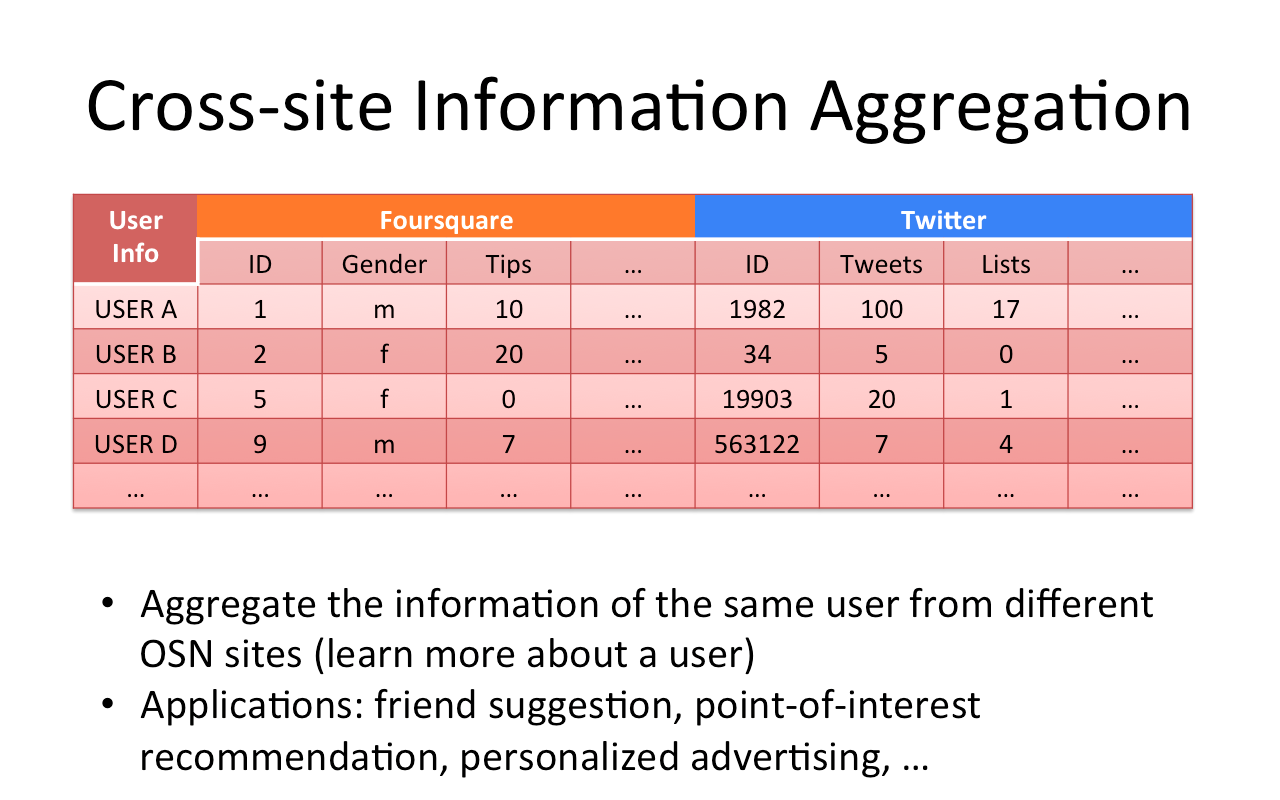 Publications
Understanding Cross-site Linking in Online Social Networks. Qingyuan Gong, Yang Chen*, Jiyao Hu, Qiang Cao, Pan Hui, Xin Wang. To appear: ACM Transactions on the Web (TWEB), 2018.
[PDF|Slides|Bibtex]